Over the Counter (Snapsend)
This service allows customers to remit funds from an SBI Remit agent handling remittance services using an ATM card in their name.
*The maximum amount (1 time per day) is 500,000 JPY (including handling fee)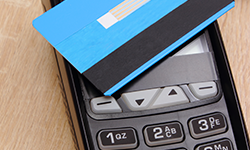 Service Process
1

Present Your Remit Card and ATM Card to one of our agents

Go to an SBI Remit agent that handles remittance services and take your Remit Card and a ATM Card registered in your own name. See below for a list of agent locations.

List of agents that handle remittance services
2

Remittance Request

Hand your Remit Card and ATM Card to an agency staff member and inform them of the amount you wish to send. Once the remittance has been processed, the staff member will give you a receipt – please hold on to this receipt.
3

An e-mail is delivered after the remittance has been processed

Funds are remitted in the specified currency once deposit fees and remittance fees have been deducted from the amount deposited.
Once these procedures have been completed, we will send you an e-mail informing you of the service charge, the conversion rate, the amount of money to be received locally and the Reference Number (RN).
4

Funds will be received by the remittance method specified

For cash pick-up, a Reference Number (RN) will be issued as soon as the remittance has been completed. Funds are available for pick-up as soon as the Reference Number (RN) is received.
Transfers to a bank account require one to three business days for the remittance to be credited to the destination account.