Information/Campaigns
2021/08/16
Get Quo cards 1000 yen by introducing your relatives
Dear valued customer,
Thank you for trusting SBI Remit International Remittance Service.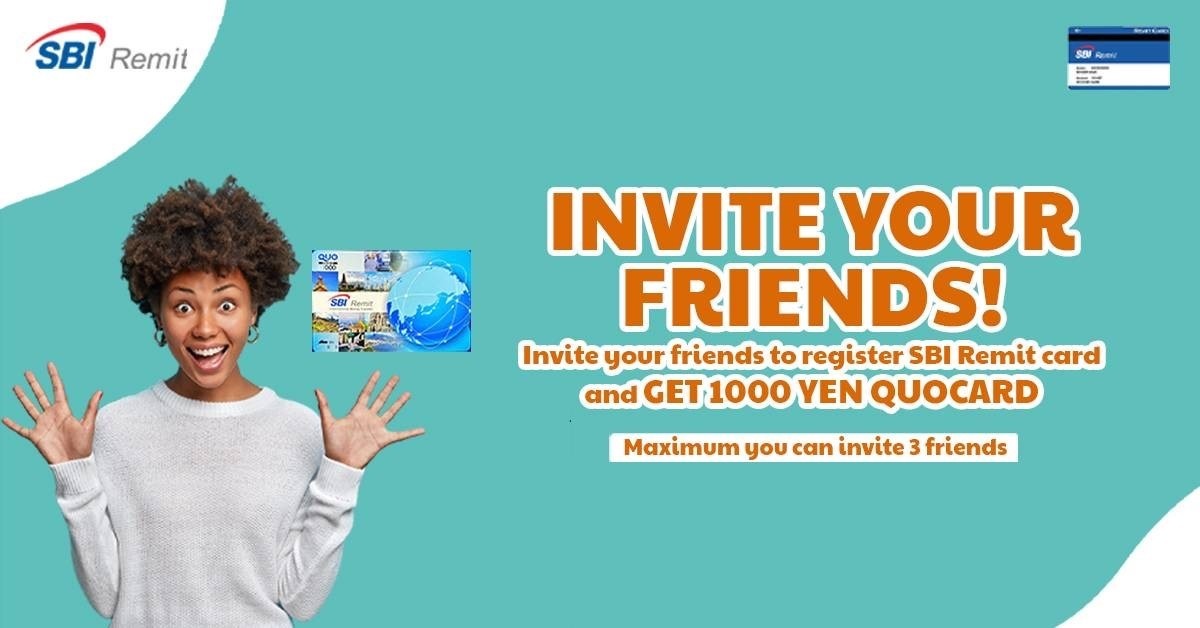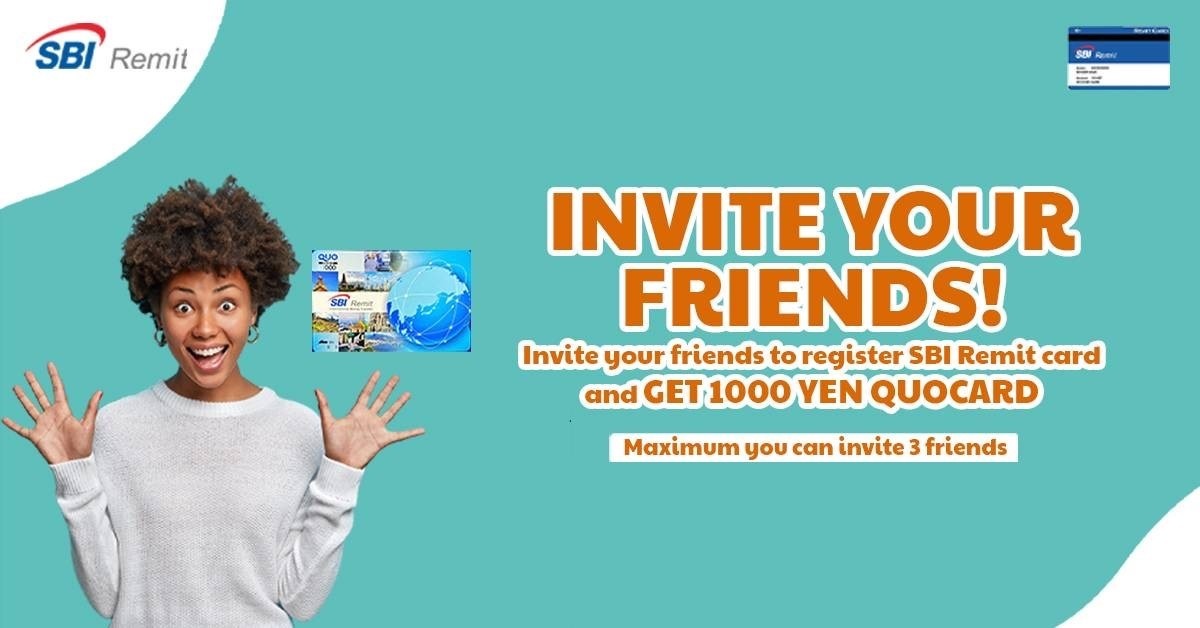 SBI Remit will have a campaign for our African customers for period August 16th, 2021 – September 30th, 2021. The campaign is "Introducing your relatives". For those of you who introduces your friend, family, relative to register as a new member in SBI Remit will get quo card worth for 1,000 Yen for each person you introduced. Maximum relatives you can introduce is 3 persons.
Terms and conditions for join the campaign
1. Like and share our official SNS.
2. Tell your friend your customer number (start from A001..) that written in your remit card. When your friend contact us to register through Inbox FB, your customer number will be required as for our documentation.
3. We will contact you and send you the prize once your relative received the remit card.
Notice:
* This campaign is limited to the first 25 registrants. First come, first get.
* There is a limitation for you to introduce your relatives. You can introduce maximum 3 persons of your relatives. The more you introduce, the more quo pay 1,000 Yen you get.
QUO cards can be used at approx. 60,000 stores in Japan
For more details
https://www.quocard.com/library/data/guide/quocard-users-guide-english.pdf
Should you have any inquiries, please contact our Customer Center.
Facebook: SBI Remit africa
Ours sincerely,
SBI Remit Co., Ltd
Sales and Marketing Division (Africa)
Back to Information/Campaigns