Furikomi Remittance
We will register a transfer account specifically for each recipient and remit the full amount deposited, less the service fee (fees are deducted automatically). With this service,funds can be remitted from any financial institution in Japan (including online, ATMs, and bank counters) to the account specified by SBI Remit. Once the transfer is complete, the remittance procedure is completed as well.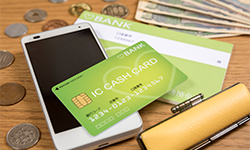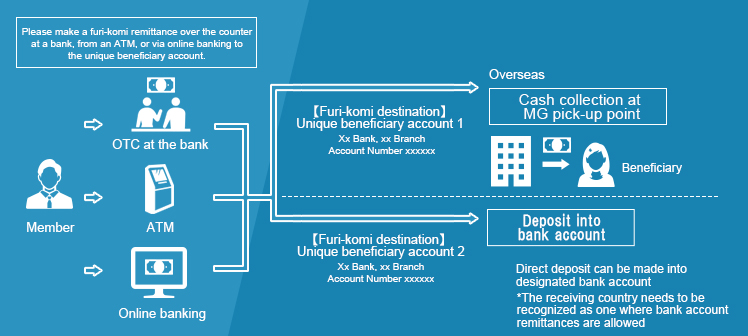 Service Process
1

Application to use 'Furikomi Remittance' Service

After you register for membership, select 'Furikomi Remittance' as a part of the recipient information.
A designated account will be set up for each recipient, and will be notified to the member by email and/or via member portal (My Page).
2

Transfer to Designated Recipient Account

Transfer from a financial institution (online banking, ATM, bank counter, etc.) nationwide to a designated recipient account only.
After payment is confirmed by SBI Remit, the amount remitted will be fully transferred. The transfer fee will be deducted automatically.
3

Email Confirmation

Funds are remitted in the specified currency once remittance fees have been deducted.
Once these procedures have been completed, we will send you a confirmation email to inform you of the service charge, the conversion rate, the amount of money to be received locally, and the Reference Number (RN).
4

Reception of Funds

If funds are to be picked up in cash, a Reference Number (RN) will be issued once the remittance has been completed. At this point, the funds will be available for collection.
If funds are to be remitted to a bank account, it will take 1-3 business days for the credit to appear.