Using Our Services (Corporate Customers)
1

Register for Corporate Membership (free of charge)

Please be sure to review the checklist before applying from the membership registration section for corporate customers (free of charge).
Checklist
* Please be sure to read this before registering.
2

Posting the application for corporate membership registration and documents confirming your identity

Once you have checked the details entered in your application for membership, please print it out and mail it to the address below, along with the other required documentation.
Required documentation
(1)

Application for corporate membership registration 


→Download Here(PDF) 
(→ example)
(2) Certified copy or extract from the company register, or the certificate of registered matters (original copies from within 3 months of the issue date)
(3) Documents confirming the identity of the officer responsible for transactions (generally the company representative).
Please send us one of the following documents to confirm identity.
• Copy of driver's license (both front and back sides are required)
• Copy of health insurance card – various types (both front and back sides are required)
• Copy of residence card (both front and back sides are required)
• Certification of information recorded on alien registration card;
alien registration card (original)
• Copy of residence certificate (juminhyo), certificate of information specified in the residence certificate
Address for documents sent by mail
Floor 2 Frespo Tosu, 537-1 Hondosu-machi Tosu-shi Saga
SBI Business Innovator Co., Ltd.
3

Examination and Administrative Procedures

It usually takes SBI Remit about a week to carry out our examination and administrative procedures once we have received your application documents.
As part of our examination and administrative procedures, we may need to ask you questions / make contact by telephone or email.
Also please be aware that we may refuse the application depending on the examination results.
4

Delivery of your Welcome Pack and sending of registered mail
(1) We will send your Welcome Pack to your company address by Sagawa Express.
(2) To confirm the address of the customer, we will send a registered letter to his / her home address. Please make sure that delivery of the registered letter is accepted.
* Please note that we will be unable to complete membership registration unless we can confirm that delivery has been accepted.
5

Website Login

The customer should use the temporary login and password contained in the Welcome Pack to log in to the members' site.
Once you have accepted our terms and conditions, your membership registration will be completed.
6

Remittance Request

Once you have logged in to the members' site, you can request a remittance from the "Send money overseas" menu (you first need to deposit funds into your reserve account). If you register the recipient information, you will be able to send money using the Remit Card or the Furikomi Remittance Service.
7

Issue of Reference Number

Once the remittance request has been received, the Reference Number screen will appear.
The Reference Number will be sent to your registered email address and mobile number by SMS.
Check your email if you have sent money using the Remit Card, Furikomi Remittance Service or Convenience Store Remittance Service.

Example of SMS notification of Reference Number

[SMS]
RN:12345678 / AMOUNT:10.000.00PHP / NAME:firstnamexxxxx / RATE:0.511565PHP

[Explanation]
RN : Reference Number
AMOUNT:Amount to be received
NAME: Name of the recipient (first name only)
RATE: conversion rate
8

Transaction
Cash pick-up

The recipient can pick up the remittance in cash at a MoneyGram office in the specified country by presenting the Reference Number and personal ID.

Transfer to bank account

Check that the funds have been credited to your specified bank account.
Note that the amount of time required for funds to arrive will differ depending on the receiving country and the remittance method.
Payment for Goods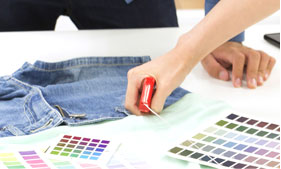 Company A is small-to-medium sized apparel company that is planning to sell baby clothing. However, Company A does not have its own factory, so it asks a factory in China to provide OEM services. Every month, Company A's accounting officer directly remits payment for the goods from Japan to the factory.
Benefits
Goods are not shipped until payment has been confirmed; therefore, the fact that funds arrive in real time means that the time spent waiting for the goods to be shipped is reduced.
The accounting officer no longer needs to go to the bank to make the remittance.
Funds can be remitted online, even on weekends or national holidays.
Payment of fees for services rendered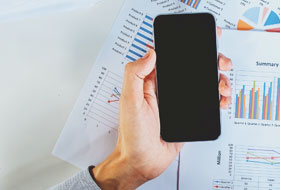 Company B runs an on-line language school and remits funds overseas on a weekly basis to pay tuition fees to individual teachers located abroad in countries such as the Philippines and the United States.
Benefits
You can use our services easily for a small fee and remit even small amounts.
You can send money from your own home if you don't have the time to go to the bank.
Payment of rent for overseas offices and local employees' salaries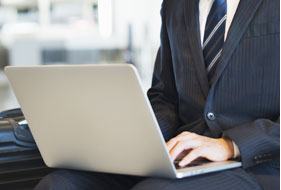 Company C has its head office in Japan with a local office in China and it uses overseas remittances to pay local employees' salaries, as these are paid directly from the head office.
Benefits
The company saves money as it is able to remit from Japanese yen to CNY/RMB and avoid excessive foreign exchange fees.