Information/Campaigns
2020/12/15
SBI Remit's International Remittance Service Provision in Partnership with TAIKO BANK
SBI Remit Co., Ltd (Head office: Minato-ku, Tokyo, Representative Director: Nobuo Ando, hereinafter "SBI Remit"), an international remittance service business operator and a subsidiary of SBI FinTech Solutions Co., Ltd., a total FinTech solution company, announces that a business partnership agreement with THE TAIKO BANK, LTD. (Head office: Nagaoka-shi, Niigata, President: Yukio Ishida hereinafter "TAIKO BANK ") has been entered in regard to member referral of international remittance services that SBI Remit provides.

■Background and Purpose
With a backdrop of labor shortage due to productive-age population decrease associated with declining birthrate and aging society, the number of foreign workers increases year by year and the foreign workers accounts for about 60% (*2) of 2,880,000 foreign residents (*1) as of the end of June 2020. Their presence in labor market increases steadily. Today, the foreign workers are essential in Japanese economy and it is much expected in Niigata prefecture too that such foreign workers would fill the labor shortage of the regional economy. At the same time, the number of Japanese companies' overseas expansion and students abroad are also increasing, and the number of Japanese residents abroad recorded 1,410,000 (*3), the all-time highest number.
While immigration restrictions have been maintained under the current global COVID-19 epidemic, the Japanese government starts easing the restriction gradually balancing it with COVID-19 spread prevention, thus international remittance needs in Niigata is also expected to increase in the mid-to-long-term.
SBI Remit has a remittance network built based on partnership with MoneyGram, an leading US remittance service company having about 350,000 handling bases in 220 countries and regions, and overseas financial institutions, and provides highly convenient international remittance services actively utilizing advanced financial technology, such as US Ripple's distributed ledger technology.
Meanwhile, TAIKO BANK has 71 branches mostly in Niigata prefecture and established strong network as a financial institution snuggling up to individual customers and SMEs that are principal bearers of regional economy and drives to raise and develop Niigata economy. Companies in the region have approximately more than 10,000 foreign workers (*4), many of them are technical interns from various countries such as Vietnam, China and Philippines and needs of remittance to their home countries are expected.
Under such circumstances, this business partnership was formed as mutual use of both parties' network and knowhow would make TAIKO BANK able to provide easy and speedy international remittance service for customers at reasonable fees and SBI Remit to develop new market as well.
Putting customer's needs first, SBI Remit strives for additional value provision for customers by remittance service development with higher convenience as well as security with use of the latest financial technology.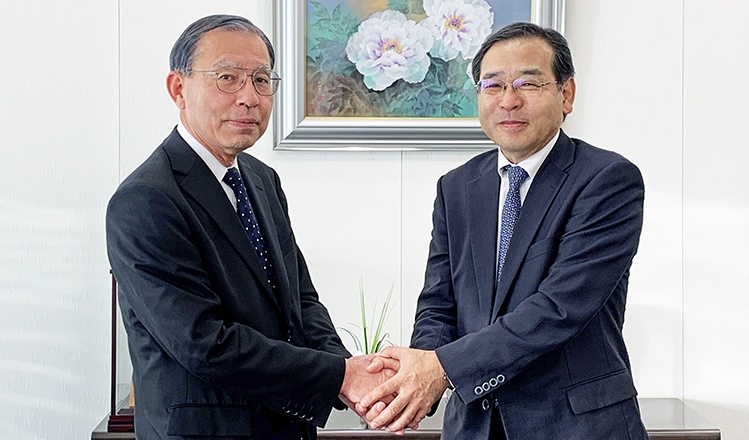 From left, Yukio Ishida, President of TAIKO BANK and Nobuo Ando, Representative Director of SBI Remit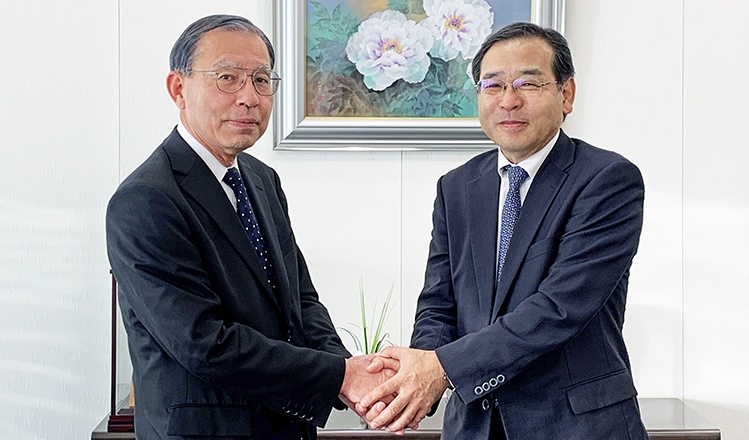 From left, Yukio Ishida, President of TAIKO BANK and Nobuo Ando, Representative Director of SBI Remit
■About SBI Remit
Company Name : SBI Remit Co., Ltd.
Head Office : 1-6-1 Roppongi, Minato-ku, Tokyo
Established  : August 2010
Representative : Representative Director Nobuo Ando
Capital : JPY 50 million
Business Outline : International remittance service
URL : https://www.remit.co.jp/
■About TAIKO BANK
Company Name : THE TAIKO BANK, LTD.
Head Office : 1-5-6 Ote-dori, Nagaoka-shi, Niigata
Established  : March 1942
Representative : President Yukio Ishida
Capital : JPY 10 billion
Business Outline : Banking
URL : https://www.taikobank.jp/
(*1) Ministry of Justice, Immigration Services Agency of Japan website: Number of foreign residents as of the end of June 2020
http://www.moj.go.jp/nyuukokukanri/kouhou/nyuukokukanri04_00018.html
(*2) Ministry of Health, Labour and Welfare: Filing status summary of "Foreign workers employment situation" (As of the end of October 2019)
https://www.mhlw.go.jp/stf/newpage_09109.html
(*3) Ministry of Foreign Affairs: Survey and statistics of number of Japanese residents abroad (As of 1st October 2019)
https://www.mofa.go.jp/mofaj/toko/tokei/hojin/index.html
(*4) Ministry of Health, Labour and Welfare, Niigata Labour Bureau: Filing status of "Foreign workers employment situation" in Niigata prefecture (As of the end of October 2019)
https://jsite.mhlw.go.jp/niigata-roudoukyoku/redirect/551_data_00189.html
******************************************************************************************************
**************************************************************
Enquiries: SBI Remit Customer Support Center
03-5652-6759 (English,Tagalog)
Reception Hours
Weekdays 08:00–22:00
Weekends and national holidays 12:00-21:00
(excluding New Year and vacation dates set by SBI Remit)
Back to Information/Campaigns