Information/Campaigns
2021/01/12
Launch of SBI Remit International Remittance Service at Lawson Bank ATM
-SBI Remit "Remit Card" is enabled at over 13,400 Lawson Bank ATMs nationwide from Tuesday 12 January 2021-

-SBI Remit "Remit Card" is enabled at over 13,400 Lawson Bank ATMs nationwide from Tuesday 12 January 2021-

SBI Remit Co., Ltd (Minato-ku, Tokyo, Representative Director: Nobuo Ando, hereinafter "SBI Remit") and Lawson Bank, Inc.(Shinagawa-ku, Tokyo, President, Representative Director: Masashi Yamashita, hereinafter "Lawson Bank") launch SBI Remit's international remittance service at Lawson Bank ATM from Tuesday, 12th January, 2021, 10:00 a.m.
This collaboration greatly improves the convenience for users as the "Remit Card" enables users to seamlessly complete international remittance procedure at over 13,400 Lawson Bank ATMs installed at Lawson stores etc. nationwide.
SBI Remit provides an international remittance service that is easily available as quick as within 10 minutes to more than 220 countries/regions worldwide by various ways including internet, ATM and convenience stores. Not only remittance for study abroad expense and family living expenses, the service is also useful to receive cash at local agencies even without bank account overseas and would match to transient needs to receive business trip expense while travelling. Furthermore, a multilingual support system is enhanced, and foreign residents can use it comfortably.
In our 10th anniversary year, SBI Remit continuously strives for secure and convenient service provision by expanding new services and features to further meet customer's needs.
Lawson Bank began "Smartphone ATM" service provision since August 2020 that enables users to deposit and withdraw at ATMs with no card but only a financial institution's smartphone app, and focuses efforts on service expansion utilizing ATM such as cash disposal/withdrawal at ATM for businesses since November 2020. Lawson Bank positively and continuously make efforts to improve convenience for customers by expanding partnerships as well as improving ATM services.
*Lawson Bank ATM service hours and charges etc. for "Remit Card" usage: https://www.lawsonbank.jp/international/en/
*For "Remit Card" details: https://www.remit.co.jp/kaigaisoukin/sendremittance/method/remitcard/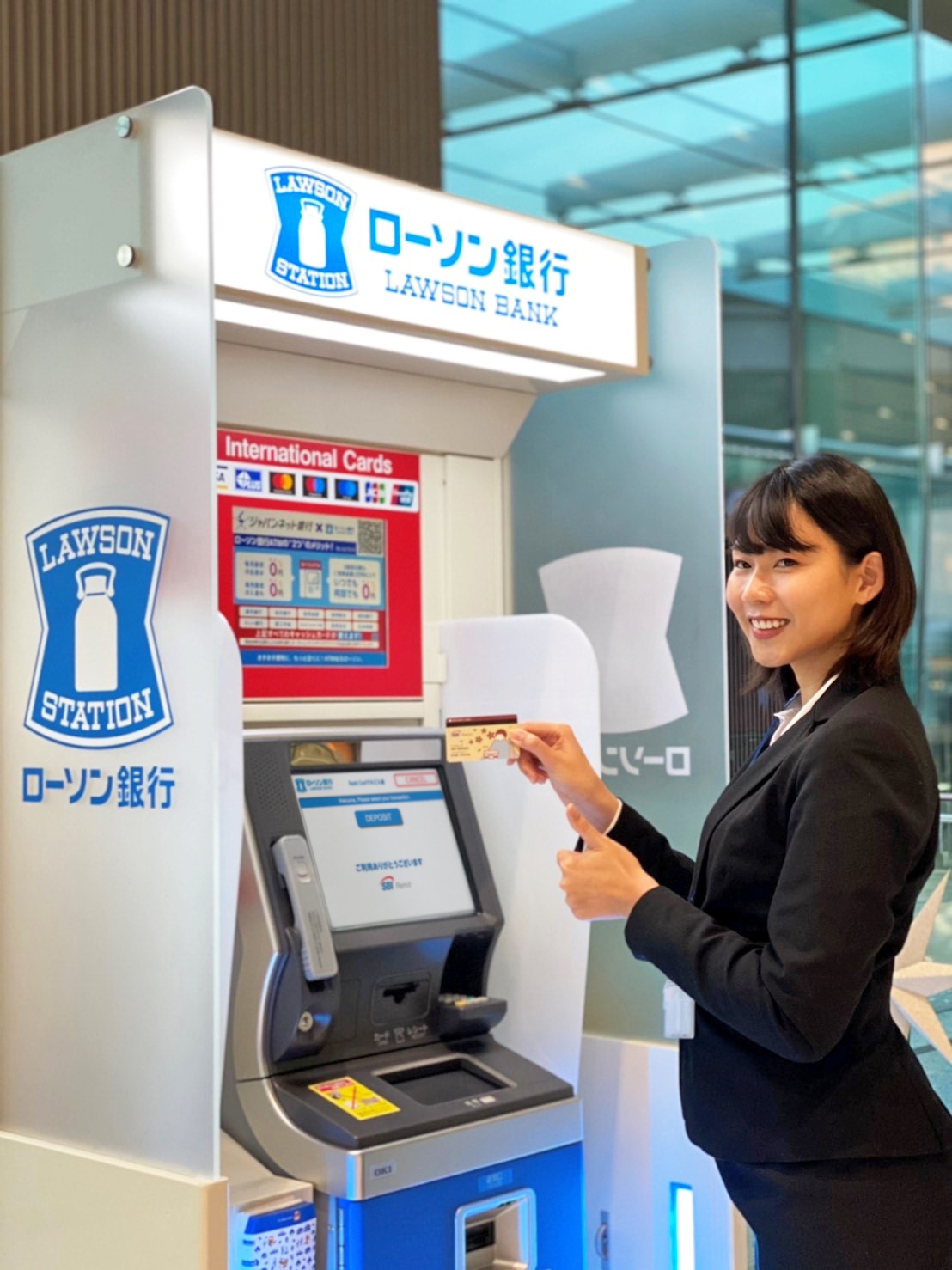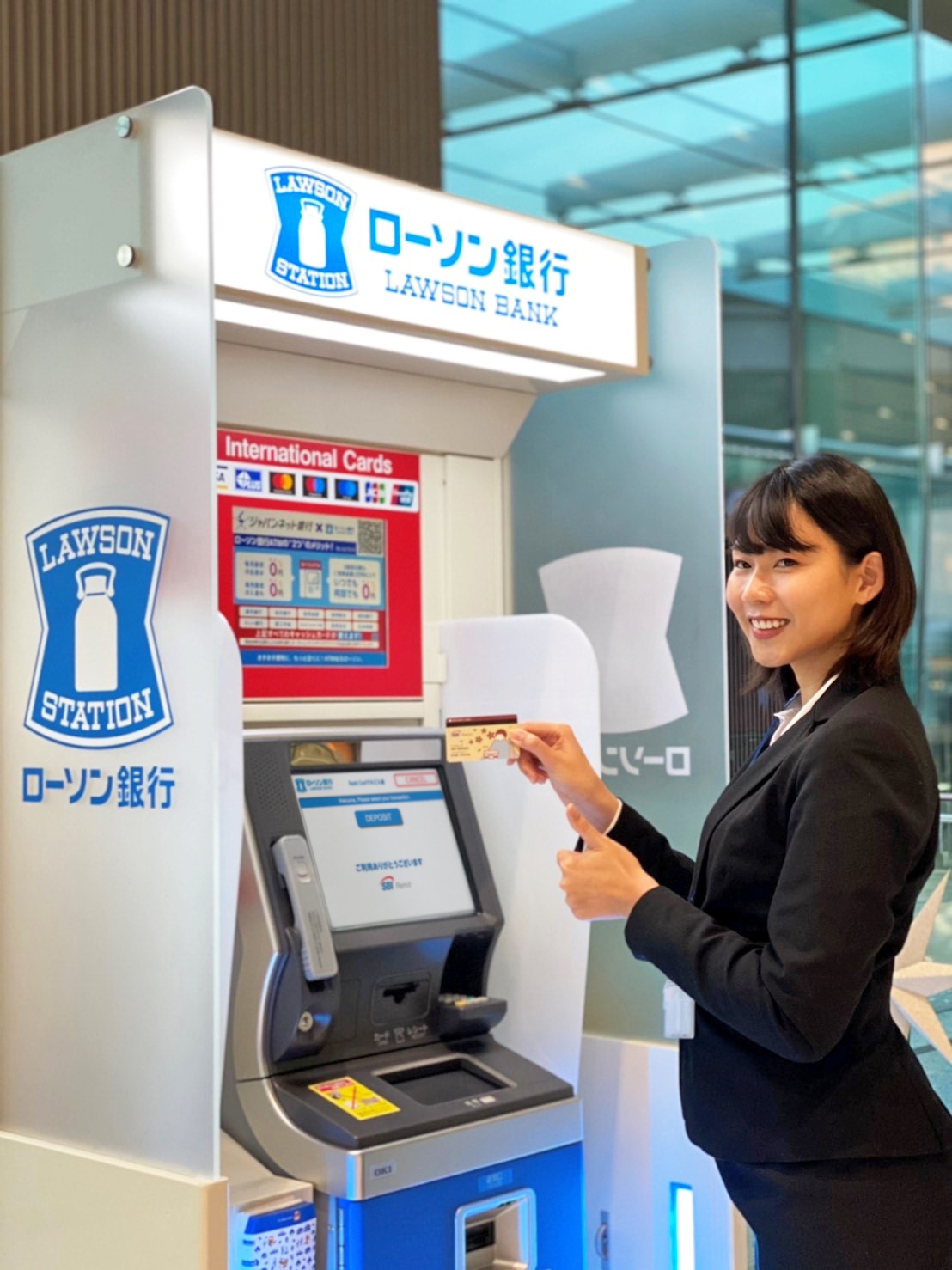 ■About SBI Remit
Company Name : SBI Remit Co., Ltd.
Head Office : 1-6-1 Roppongi, Minato-ku, Tokyo
Established : August 2010
Representative : Representative Director Nobuo Ando
Capital : JPY 50 million
Business Outline : International remittance service
URL : https://www.remit.co.jp/
■About Lawson Bank
Company Name : Lawson Bank, Inc.
Head Office : 2-1-1 Osaki, Shinagawa-ku, Tokyo
Established : November 2016
Representative : President, Representative Director Masashi Yamashita
Capital : JPY 11.6 billion
Business Outline : ATM business, retail business (deposit, exchange, internet banking etc.)
URL : https://www.lawsonbank.jp/
---
PDF File (587.3 KB)
---
Enquiries
SBI Remit Customer Support Center  03-5652-6759
Lawson Bank, Inc. Corporate Planning Department (Ms. S. Eguchi)  03-5435-1600
Back to Information/Campaigns